Do it like a pro
Trusted by thousands of influencers, professional make-up artists, bloggers, social media managers, and everyday people. Gives you the beauty you were looking for in seconds not hours.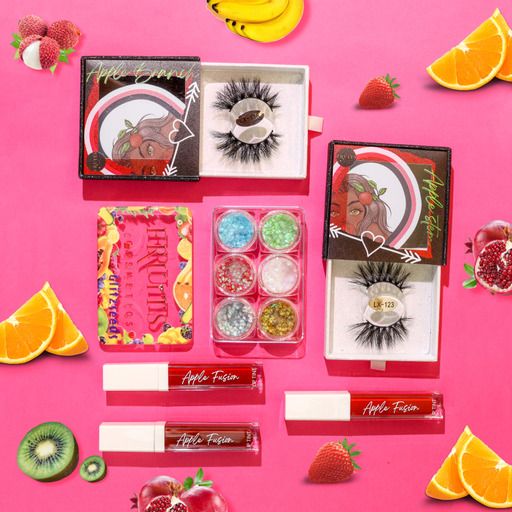 LET's
FLOURISH TOGETHER
✓ Exclusive lip tint trio for perfectly luscious lips

✓ The apple fusion eyeshadow palette will create looks for any occasion- day or night. Essential makeup palette fully pigmented.

✓ The apple fusion blush palette will add flush colors to the cheeks. with an array of colors that will create a rosy glow. Our apple fusion blush complements all skin tones.

✓ Our apple fusion lashes are super easy to apply, reusable up to 15+ time if cared for properly. Lite weight and voluminous design which curve to a natural flare.
MEET SOME OF OUR
FRUITBABES